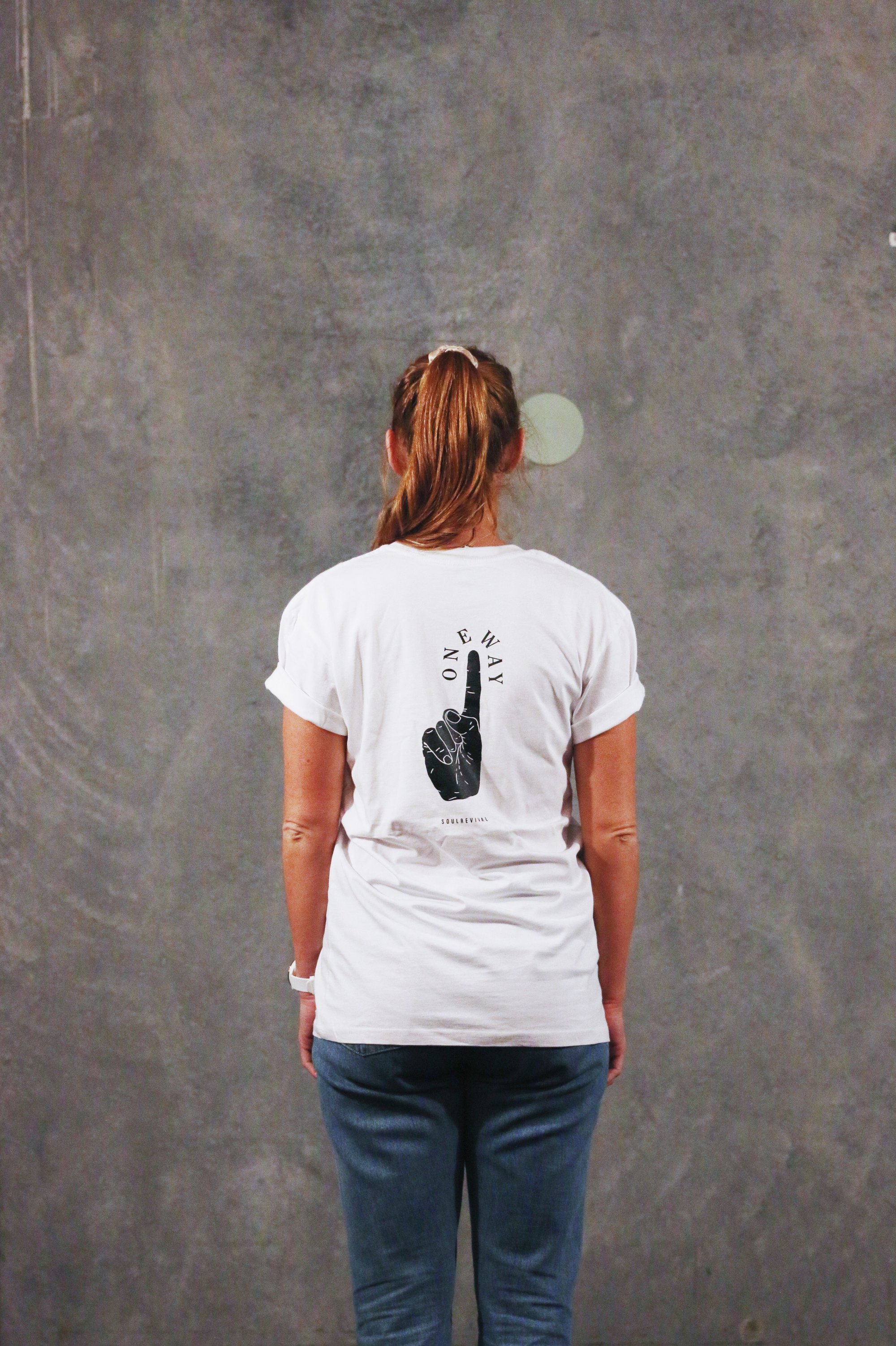 One Way
^ To select your size click on the image above ^
(once you select your size, it will be added to your cart)
The one way has been a symbol that Soul Revival has been using for over 20 years, and it's been a Christian symbol for even longer than we've been around. It's the idea that there is only one way to heaven and that's through Jesus. That's who we follow and that's what we've put on the back of this white tee.
What are my options?
One Way is available in a white tee as well as a cream tote bag:
T-shirt: Our classic crew neck t-shirt in a regular fit that is 100% cotton.
Tote Bag: A cream 100% cotton canvas tote that is sturdy and durable.
How do I collect my purchase?
Once you've submitted your order, our team will prepare it for you and it will be available for you to pick up next time you are at Soul Revival Church Kirrawee: 40A Flora Street, Kirrawee (or the following weekend if you order on a weekend). If you do not attend Soul Revival Kirrawee and/or are unable to pop in then please message us via the contact page.
My size is not available, how do I go about ordering one?
If your size is not available please send us a message via the contact page and we will add you to our pre-order list, we will contact you when/if we are able to restock.
If you have any other questions, feel free to send us a message via the contact page.